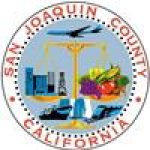 San Joaquin County (SJC) Case Studies
San Joaquin County (SJC) boasts seven cities (approximately 921,600 total acres) and an array of opportunities for boating, fishing, camping, and history-gathering. Each city, including the unincorporated County areas, offers a way to enjoy California's nature and culture.
SJC is the 15th largest county in California and the nation's eighth leading producer of agricultural products. Covering 1,400 square miles, its population is nearly 600,000 people. To better serve its employees, reduce costs, and improve operational efficiencies, SJC partnered with Delegata to leverage web-based technologies that provide an effective Government-to-Employee (G2E) platform and bring additional information and efficiency to support County employees.