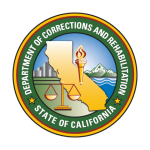 CA Dept. of Corrections and Rehabilitation (CDCR) Case Studies
CDCR is California's largest state agency with a yearly budget of approximately $12B, making it the largest agency in the U.S., housing over 165,000 prisoners in 33 major prison facilities. CDCR's business requirements are safety for citizens and reduction of recidivism.
The agency's vision is to end the causes and tragic effects of crime, violence, and victimization in our communities through a collaborative effort that provides intervention to at-risk populations and quality services from the time of arrest that will assist their clients in achieving successful reintegration into society.